Leaden Hall COVID-19 vaccination clinics now closed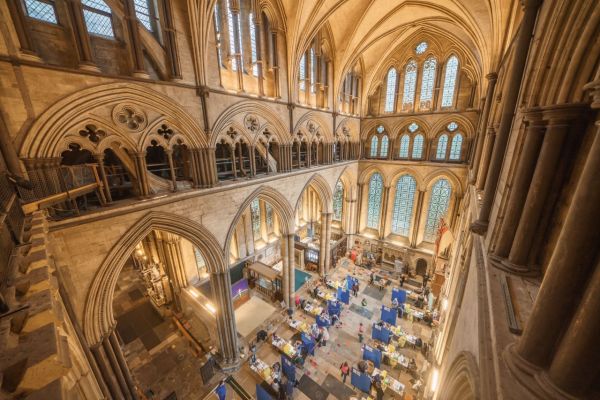 The Sarum South Primary Care Network's COVID-19 vaccination clinics at Leaden Hall (previously at Salisbury Cathedral) have now closed.
In total, our GP led vaccination service vaccinated 48,803 patients across Salisbury Cathedral and Leaden Hall within 21 weeks, from our first clinic on Saturday 16th January. This includes housebound patients as well as staff and residents from 32 care homes across the city. This equates to 3885 hours of vaccinating!
We have held 40 vaccination clinics, with the help from 167 staff across our 5 GP Practices, 33 Tidworth Military staff, 33 roaming National Military staff (Navy and Army) as well as 76 volunteers.
We would like to say a huge thank you to everyone who has helped us along the way and our staff for working tirelessly over the last 6 months. We couldn't have achieved this without the help of our wonderful volunteers, giving their time for the benefit of the community.
This is an amazing achievement and every member of our team should be extremely proud of themselves.
Published: Jun 15, 2021